SEO Aylesbury

Get your business found on Google in Aylesbury
Search Engine Optimisation Company in Aylesbury
What is Search Engine Optimisation?
Search engine optimisation (SEO) refers to the work in getting your website ranked higher in Google's search results, without having to pay for advertising.  It can also be called organic search or natural search.  It's the example results called the "Google Search" in this diagram.
SEO can work as a highly successful way to grow your traffic and business online, and can often provide an amazing return on investment over time.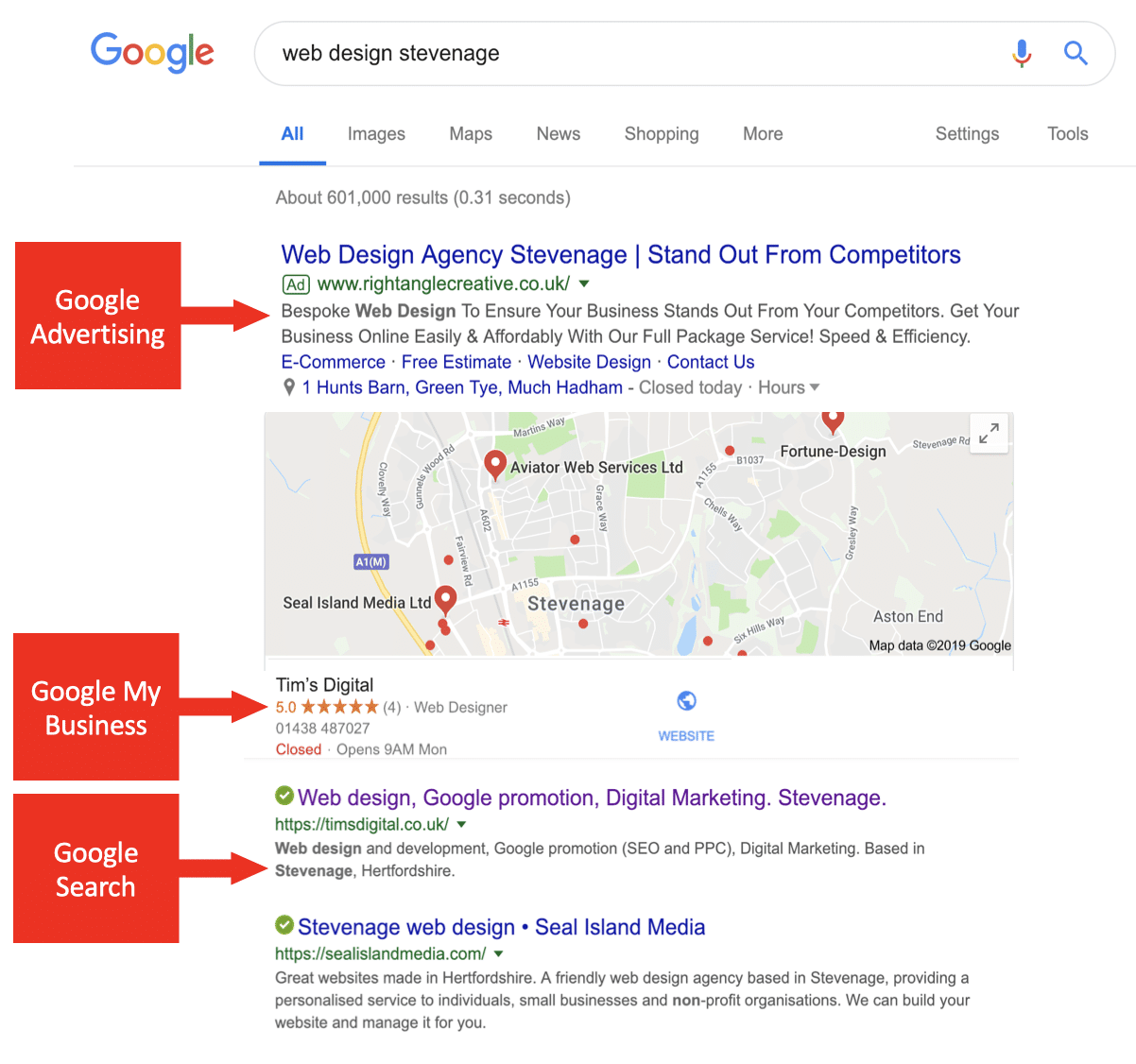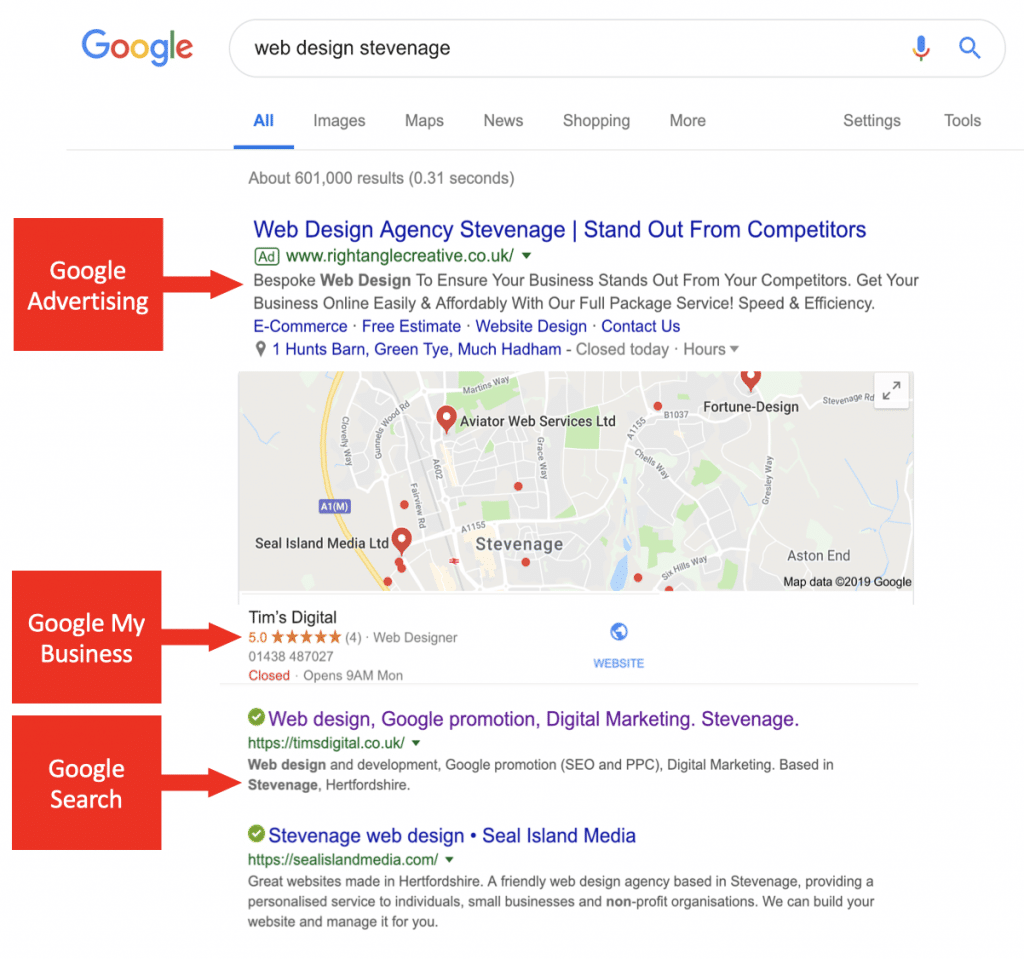 Why Tim's Digital Aylesbury SEO Services?
We work to rank your business for a given number of target keywords  related to the products and services you offer.
Our team of experts have been operating in this field from early 2005 and since then, the scope, tactics and methodologies to improve search engine rankings of a website have drastically changed.
Gone are the days where stuffing saw significant increases on a websites ranking. Our SEO services include a number of key elements that form the foundations of what SEO is today. These include linking strategies, content optimisation, on-site HTML improvements and more. We continuously monitor and work to Google's guidelines, ensuring the websites we build and optimise work to position themselves on Google's first result page.
Coupled with a well crafted website that encourages customers to interact, you'll see more contacts, more calls, more sign-ups and more sales.  Our proven success in this area means you can trust us to get it right.  Not sure?  Just take a look at our 5 star Google reviews.
How much does SEO in Aylesbury cost?
We know every business is different and needs a different solution.  The below represents a guide to our services.
We would love to get to know you and see if we can help you get more traffic with a bespoke offer for your business.
Core
Perfect for targeting local keyword searches
In depth competitor analysis

On site Search Engine Optimisation

1 hour of monthly improvements

Monitor up to 100 keywords
Growth
Competitive market or wider reach
In depth competitor analysis

On site Search Engine Optimisation

2 hours of monthly improvements

Monitor up to 250 keywords

Dedicated account manager
Scale
Medium business or national reach
In depth competitor analysis

Enhanced keyword research

Enhanced on site Search Engine Optimisation

Enhanced ongoing link building

8 hours of monthly improvements

Monitor up to 1000 keywords

Dedicated account manager
Case Study of Google Search Success
Surfing Client in Cornwall
This client came to us in February 2017 and we have seen huge improvements since. The majority of his keywords were focussed on surfing lessons in Newquay/Cornwall, Coasteering and stag and hen do related phrases.
Rankings wise he has seen good overall improvements over time. SEO is never a straight line upwards and the dips on the graphs usually correspond with algorithm updates. It is our job to help the client come out the other side of this (which is what has happened).
What is the Process for getting started with SEO in Aylesbury?