What is live chat?
Live chat is a feature allowing a visitor to a website open a window to talk to someone about their product or service. You'll likely recognise the little window like the one below from sites you've visited before.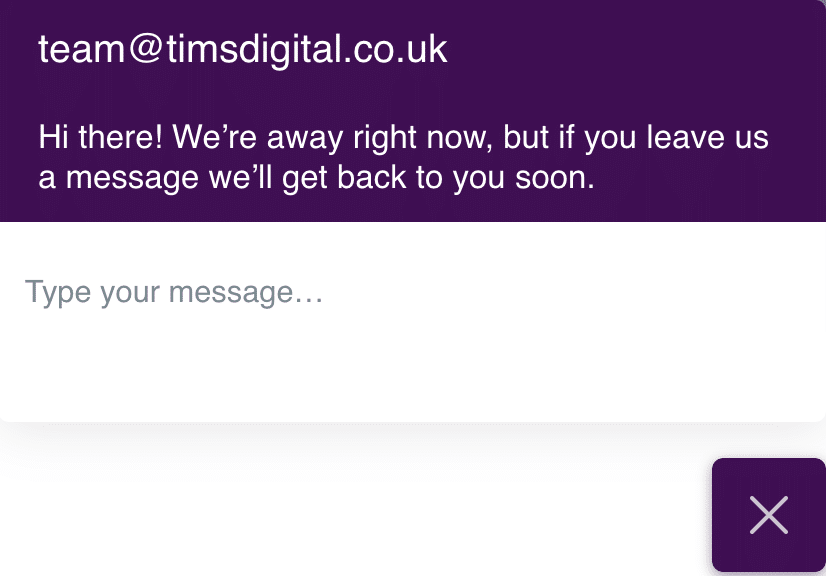 There are usually no FAQs, hints or tips, just an opportunity to ask a question and get a personalised answer. For a potential customer, this can be a crucial selling point for what you offer. Furthermore, it comes with the ease of an e-mail but the responsiveness of a phone call. For many people, this is the perfect combination.
Is this only for large companies?
Well, it is often employed by large companies, but this doesn't mean it should only be used by them.
In fact, we believe live chat can be even more effective for small, local companies who can really differentiate themselves from their competitors by offering this. If one of your selling points is personal service, along with friendly customer advice, does this not fit perfectly with the idea of live chat? We think so.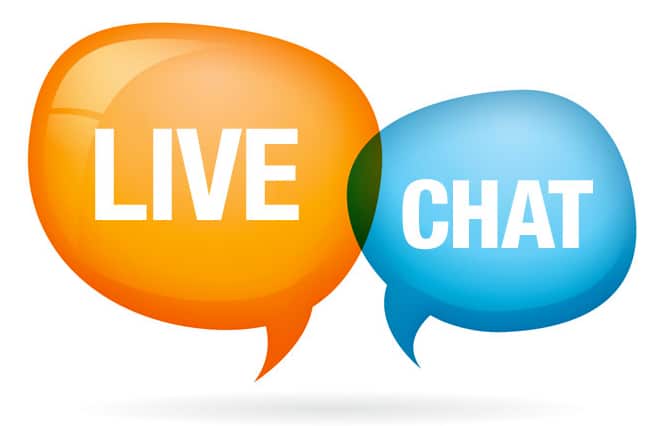 What can live chat achieve? 
According to liveagent.com: 44% of people believe having a question answered there and then, by an actual person, is one the top things a website can offer. They also suggest that 68% of people will engage with live chat features.
Live chat can encourage people visiting your website to stay on the website and engage with what you offer. It could be the different between people buying your product or service and someone leaving your site. It also can build consumer confidence in your offer and expertise. This is especially helpful for smaller companies who may not have multinational approval or a massive customer base.
How can this be implemented into a website?
There are two main options: a free add on to your website or outsource the whole thing to a supplier.
For the free add-on, we recommend an application called Drift. Drift is an innovative conversational marketing platform. It will satisfy basic live chat needs, ensuring you are up-to-date with the trend for live chat. The great thing about Drift is that they offer a feature-rich free plan than should serve most small businesses very well.
It does mean you need to be able to handle the chats that come in from the chat-box for yourself. This is relatively easy to do as you can route chats to your mobile phone via their app and to your computer too. However, to give a great experience, you need to be ready to jump straight in as you would a phone call.
If this doesn't work for you, out-sourcing could be a better way for you to offer a live chat feature; there are companies who will handle all the the chats for you. They will engage with you to get your answers to the most often asked questions so they can handle those ones directly, and will escalate anything they can't handle to you. The best companies will always seek to ask customers for their contact details and permission for you to contact them. You will need to pay for this service but you don't need to be on-call for the chats and it gives you a great source of new leads.
We recommend Chat Heroes as an effective 3rd-party live chat option. Chat Heroes offers a 7-day staffed service, with hours spanning most of the day. They are 100% based in the UK.
How can you start?
We recommend you take a look at the companies we've recommend above.
If you feel stuck and want a quick chat about options, get in touch with us and we'll do our best to help you get your fair-share of business through live-chat.