Trust a professional SEO company in Hertfordshire with Google qualifications
Looking for an SEO agency in Hertfordshire? At Tim's Digital, our SEO consultants work to rank your business for a given number of target keywords related to the products and services you offer.  Based in Stevenage, Hertfordshire we are well located to serve local businesses.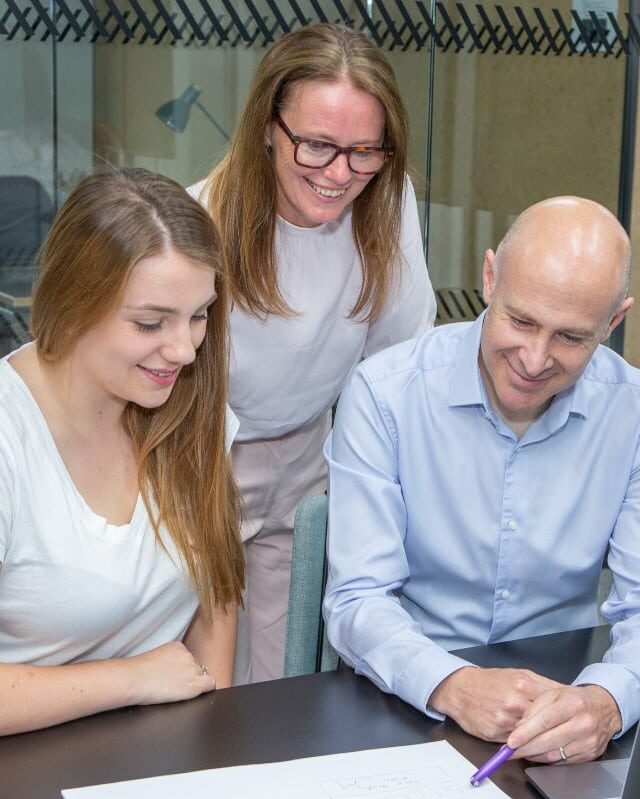 SEO expertise for your business
Welcome to our SEO services for Hertfordshire. You probably googled the best digital marketing solution for your small Hertfordshire business to find us. Did you search "SEO Hertfordshire", or "SEO company in Hertfordshire", or "SEO agency for Hertfordshire SMEs"? Welcome to Tim's Digital.
You have just experienced the power of Search Engine Optimisation. Indeed, our SEO consultants at Tim's Digital have years of experience in SEO and optimised the site to target the unique SEO Hertfordshire requirements for local businesses. So companies like yours can find precisely what they need.
Do you want the same SEO services to propel your Hertfordshire business on top of the search engine rankings? This is precisely what our team of experts does for our clients and their websites.
At Tim's Digital, we do more than offering the services of a Hertfordshire SEO agency. We practise what we preach to showcase the real potential of SEO for any company in Hertfordshire.
Our SEO packages / costs in Hertfordshire
At Tim's Digital, we are committed to providing affordable SEO services to our clients in Hertfordshire. We offer different packages to suit your needs and budget.  If you have any questions about the prices / costs, please just get in touch.
Professional SEO
Comprehensive SEO plan including website user experience optimisation
Hertfordshire-based SEO experts

Keyword research and analysis

Meta title and meta description optimisation

Technical SEO improvements

Ongoing backlink programme

Monthly SEO-optimised blog post

Focus on up to 30 keywords

User experience optimisation

Monthly report and 1 hour review call
Growth SEO
Strategic SEO for a growing business looking for long-term traffic and sales growth
Hertfordshire-based SEO experts

Keyword research and analysis

Meta title and meta description optimisation

Technical SEO improvements

Ongoing backlink programme

Monthly SEO-optimised blog post

Focus on up to 20 keywords

Monthly report and 30 minute review call
Essentials SEO
Affordable SEO plan for small, local business looking to beat their competition
Hertfordshire-based SEO experts

Keyword research and analysis

Meta title and meta description optimisation

Technical SEO improvements

Focus on up to 10 keywords

Monthly report and 30 minute review call
Drop us a few details below and one of our experts will get back to your within 24 hours
Why SEO for your business?
Google counts over 90,000 searches with the term "Hertfordshire" every month. For local businesses, it is a unique SEO opportunity you can't miss.
That's precisely where an SEO agency Hertfordshire based can make a huge difference. In order to stand out from the competition, your business needs an expert with plenty of SEO experience under their belt who can increase online exposure in the Hertfordshire region. At Tim's Digital, we are committed to leveraging the relevant Hertfordshire organic traffic and driving it to your site.
The importance of SEO for businesses
Did you know that nearly 93% of web traffic happens on search engines? Businesses can't afford to miss the opportunity to be found on Google and other search engines. Google is the preferred search engine in Hertfordshire, accounting for the majority of SEO traffic.
Being listed in Google search engine result pages (SERPs) is crucial to your digital visibility. But there's more to SERPs than meets the eye.
Indeed, 75% of users stay on the first page of the SERPs. In other words, if your website is not listed among the top 10 results on the page, people are unlikely to find it.
The top ranking position attracts a click-rate of almost 20%, meaning that approximately 1 in 5 users will click on the first result. The click-rate for the second result on the page is approximately 10%, which implies that 1 in 10 users will click on the second result. Therefore, being among the top positions on the first SERP page is optimal for visibility and organic traffic.
6 in 10 search engine searches occur on mobile devices. Mobile searches favour responsive web designs that are compatible with a small screen. Failure to tailor for mobile searches could dramatically affect your Hertfordshire company.
One-third of mobile searches are location-related. This means that users using a smartphone to look for your services in Hertfordshire are likely to be located close to the business. They could be looking for business "near me" for example. Maintaining high visibility for these users can greatly contribute to lead generation increase and a higher footfall for physical shops.
Find out more with our FREE SEO audit tool
We can show you exactly how your SEO is performing against your chosen competitor.  We will also give you an easy-to-follow guide for how to improve.
Just enter a few details and we'll email you a FREE 15-page report.
What do we do for your SEO?
Search Engine Optimisation services are one-time or continuing search engine optimisation services that improve the SEO of your website in order to increase its organic search exposure and traffic
At Tim's Digital, our SEO services for Hertfordshire companies focus on the relevant ranking factors as per the latest Google algorithm. These ranking factors determine how search engines like Google decide the ranking of results for individual search terms.
Our in-house expert team develops SEO strategies that encompass the following ranking factors:
Content
User experience (UX)
Backlinks
Technical on-site factors
Behavioural user feedback 
Content
When it comes to SEO, content is king as its main purpose is to provide sufficient content for search engines to match user searches with the most relevant websites. Search engines consider the quality of your online content as part of the ranking decision. Websites with fresh, informative, regularly updated, and accurate content are given preference in the SERPs. Keywords placement, position, and frequency help search engines figure out whether the website meets the search's needs.
User Experience
User experience is key to ensuring web visitors remain on the site and can perform desirable actions, such as making an online purchase. UX is a leading SEO ranking factor as it acts as a sign of a trustworthy and reputable website. The 2021 Google algorithm update focuses on user experience, so it needs to feature in your SEO activities. A positive UX strategy will include a fast page load speed, responsive web design, and easy and accessible navigation, for example.
Backlinks
Backlinks are links from external sources that direct visitors to your website. SEO activities help to increase the number and quality of backlinks. Indeed, search engines consider not only how many backlinks your website has, but also whether those backlinks are from reputable and authoritative sources.
You might find backlink services that offer to sell links to boost your ranking. Beware of those vendors. Search engines assess the integrity of the links and whether they were acquired naturally.
Technical on-site SEO
Technical SEO factors consider web architectures and meta data to deliver quality results. Some technical factors may also overlap with user experience.
Behavioural data
Search engines assess user feedback to your website by considering behavioural data, such as bounce rates (if a user leaves a page quickly after clicking on the search results) and click-rates for specific queries. For example, a website with a high bounce rate is unlikely to maintain a high ranking position in the SERPs.
How long does it take to get results for an SEO campaign?
SEO case study - LCA Maintenance
This client came to us in February 2020 with three key challenges:
We planned the most profitable services for them, such as installation and servicing of boilers plus full bathrooms installations.
Since there was a good volume of customers searching for these services in Google, we created separate pages for each service.
These were quickly picked up by Google and they were getting new leads within 6 weeks of the campaign going live.
The number of keywords the company appeared for grew rapidly.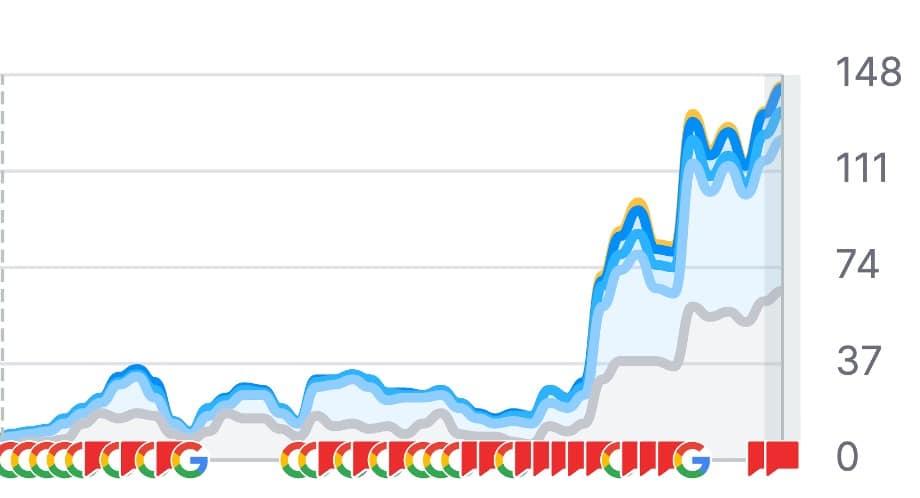 Number of words appearing for in Google
Given the huge growth in words the company is appearing for in Google, this transformed their lead generation.  Highlights are:
Frequently Asked Questions
Here are the answers to SEO questions our customers ask us most often.
SEO, or Search Engine Optimisation, is the practice of helping website reach the top of Google when users are looking for a product, service or other query.
Sometimes called "organic" search, users find your content and can click through to your website to discover more.
It's different to paid search where you pay for each visit to your website.
Does my business need SEO?
Most often, the answer to this is yes. It's a great way to bring high quality leads to your website month after month.
It takes some time and patience but over the long-term, this is a more cost-effective strategy than paid advertising.
How do I use SEO to get to the top of the search results?
There are a huge number of different factors to consider to get to the top of Google, here are just a few headline ones:
Great content aligned to what your customers are looking for
A professional, fast-loading website experience
A good technical set-up of the website so Google is clear what is on the website
What search words should I try and appear for?
You are looking for words that meet these criteria:
Plenty of people are searching using these words
The words are well aligned with your business goals
You have a good chance of appearing for these words
This usually requires some professional input, just let us know if you need any help with this.
How long does it take to get to the top of Google?
This depends on a number of factors:
How competitive the search words are
Your current website's performance
Your budget available to invest
Our office is located in Stevenage so we are well placed to support businesses throughout Hertfordshire and London.
We're love to host clients at our offices so we can get to know each other face-to-face.
What's the process for our SEO?
Tim's Digital, your expert SEO agency in Hertfordshire
From our office in Stevenage, Hertfordshire, we work to rank your business for a given number of target keywords related to the products and services you offer.
Our team of SEO Hertfordshire experts have been operating in this field from early 2005 and since then, the scope, tactics and methodologies to improve search engine rankings of a website have drastically changed.
Our Hertfordshire SEO services include a number of key elements that form the foundations of what SEO is today. These include linking strategies, content optimisation, on-site HTML improvements and more.
We continuously monitor and work to Google's guidelines, ensuring the websites we build and optimise work to position themselves on Google's first result page.
Coupled with a well-crafted website that encourages customers to interact, your SEO campaign will ensure you'll see more contacts, more calls, more sign-ups and more sales. Our proven success in this area means you can trust us to get it right. Just take a look at our 5 star Google reviews.
Bring your business to the next level with our expert SEO Hertfordshire services!