In this month's review of things digital for our businesses in Hertfordshire, we'll take a look at WordPress.
What is WordPress?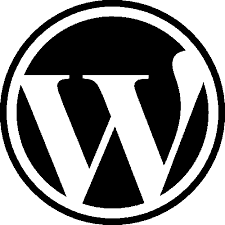 WordPress is what's know as a content management system (or CMS for short).  It is basically a bit of software that allows users to create, publish and maintain their web content….quickly and easily.
It's become a phenomenally popular way to create and maintain websites.  It started as a blogging platform but now powers over a quarter of the whole web – wow!
So, why is WordPress so popular?
Well, beyond being free, yes free, there are two key benefits for you as business owners.
Benefit 1 – WordPress means you can maintain your own site
For many clients of ours, they have no desire to maintain their site and we're good with that – it's work for us after all!  But for others, being able to make small changes, e.g. adding articles, changing prices/dates etc, they would rather do these things for themselves.  And WordPress is genius at that – with a simple to use dashboard, adding and amending is easy.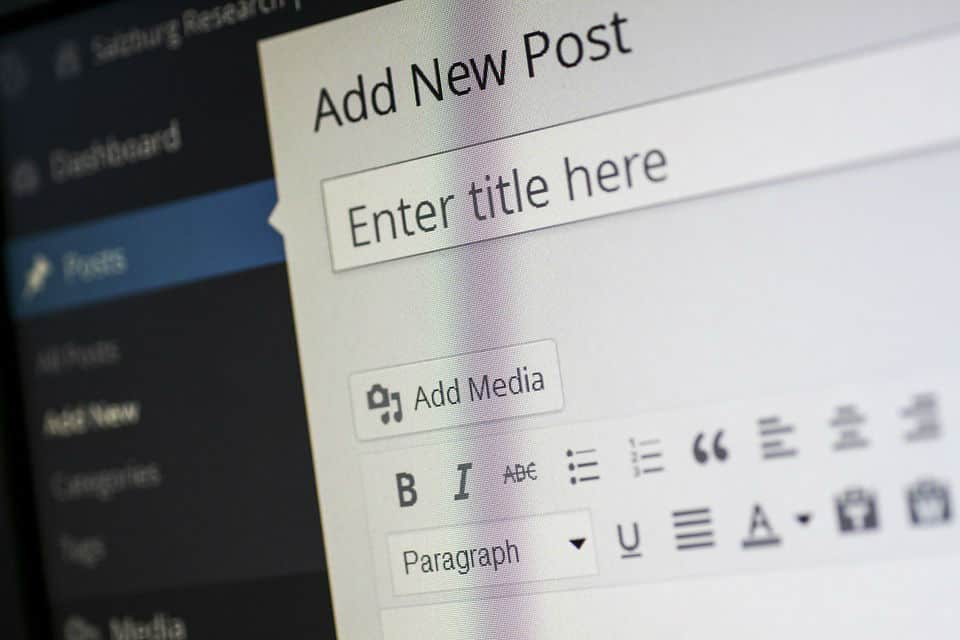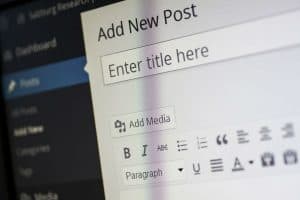 Plus there are some good permission level controls that allow a set-up for people to create content, or publish content, without being able to get to the other bits of WordPress that can break the site.  And that's good, trust me.
There is also some well thought through publishing logic that allows people to create content to share with your team before it's been published.
So, here, it's just a question of if you want to be able to make smaller changes to your site, you can bring in-house and save costs of calling in external resource for these items.  I have saved some clients significant spend here where they have been paying fixed fees or retainers to third parties so hopefully this might help you.
Benefit 2 – WordPress means you are not tied in
Things go wrong in relationships sometimes.  It's a shame but it happens.  If you are tied in to a proprietary web set up, then you have to make it work with your current supplier, regardless of costs, timelines or other frustrations.  Put simply, you're stuck.
With WordPress, it's an open platform.  You can search online for WordPress web developers near you (if near Stevenage, how about us?) and you'll find someone who can help.  Share a few login credentials and hey presto you're off.  It's kind of like knowing you own the assets (domain name, website etc) but can change where you place them.  That might just help you sleep a little better at night.
What else?
There are many other features where WordPress can help, such as how it can be extended to do almost anything you need, but in the interest of your time I'll stop there.  If you want any more detail or advice, just shoot us a contact form or give us a call, we like to help.