More of what you need, none of what you don't

> Stunning web design based in Herfordshire
> More leads, customers and sales
> No tie-ins, retainers, jargon or surprises
Web Design Agency Hertfordshire
The trusted Hertfordshire web design company for ambitious companies
Lots of Hertfordshire companies trust us to make them look amazing online and deliver new sales and profits.
We do this through stunning websites and intelligent digital marketing campaigns. They pay for themselves multiple times over – we make sure of it.  Working with us is an investment not a cost.
Creative Hertfordshire web design that will make you look amazing
We have been designing creative, exciting website experiences for decades.  We know what it takes to make you look irresistible to your customers.  We also make sure there is a compelling marketing message and items on the website that your customers will engage with.  This gets you new leads and sales.
We deliver anything from value four page starter websites up to 20,000 product e-commerce shops.  We can realise your dream project.
We are so confident in the quality of our products, we guarantee them – get in touch and we'd love to tell you how we do it.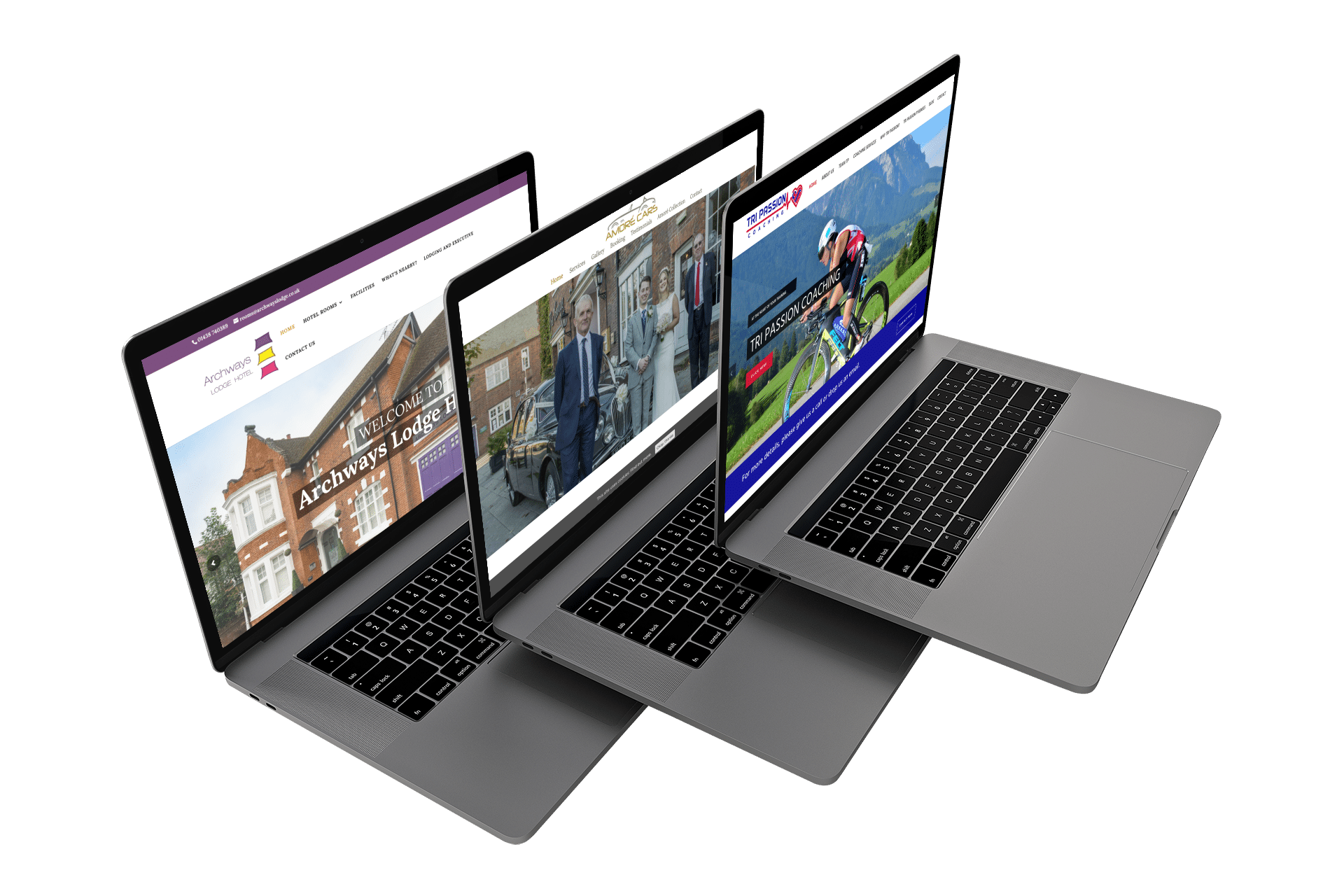 Make your company look irresistible with our brochure sites
From a four page starter website, right up to a bespoke hand-crafted 500 page site with customised coding, we have the skills to make you look and feel amazing.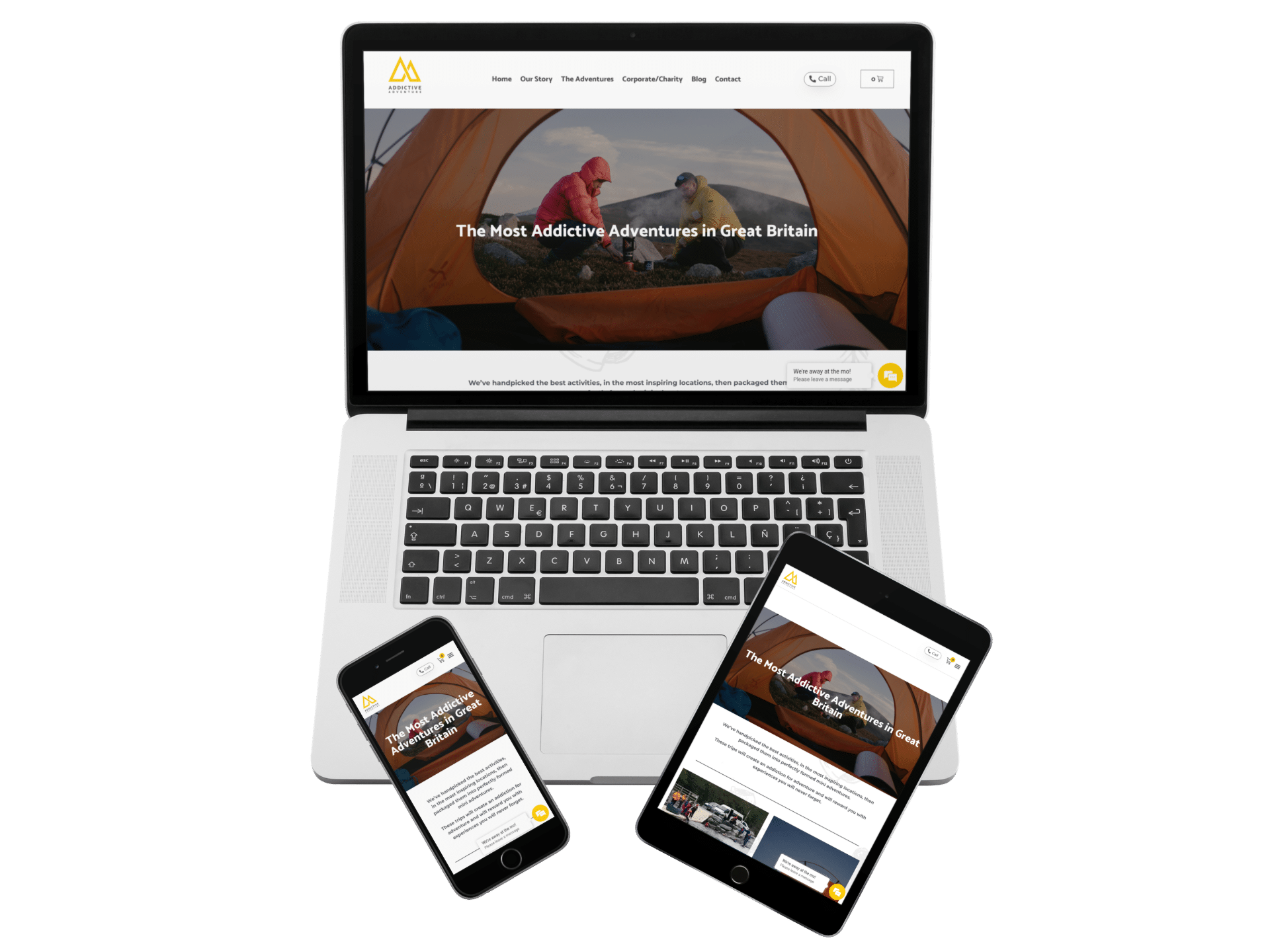 Smash your sales and profit targets with our online shops
We specialise in delivering online e-commerce shops that looks amazing and deliver stellar performance.  We've developed for small local companies right through to Amazon and Premier League football clubs.
Hertfordshire Web Design Portfolio
We proud to share some highlights of our Hertfordshire-based web design portfolio.  We have developed many sites, so if you'd like to see anything more specific, please just let us know.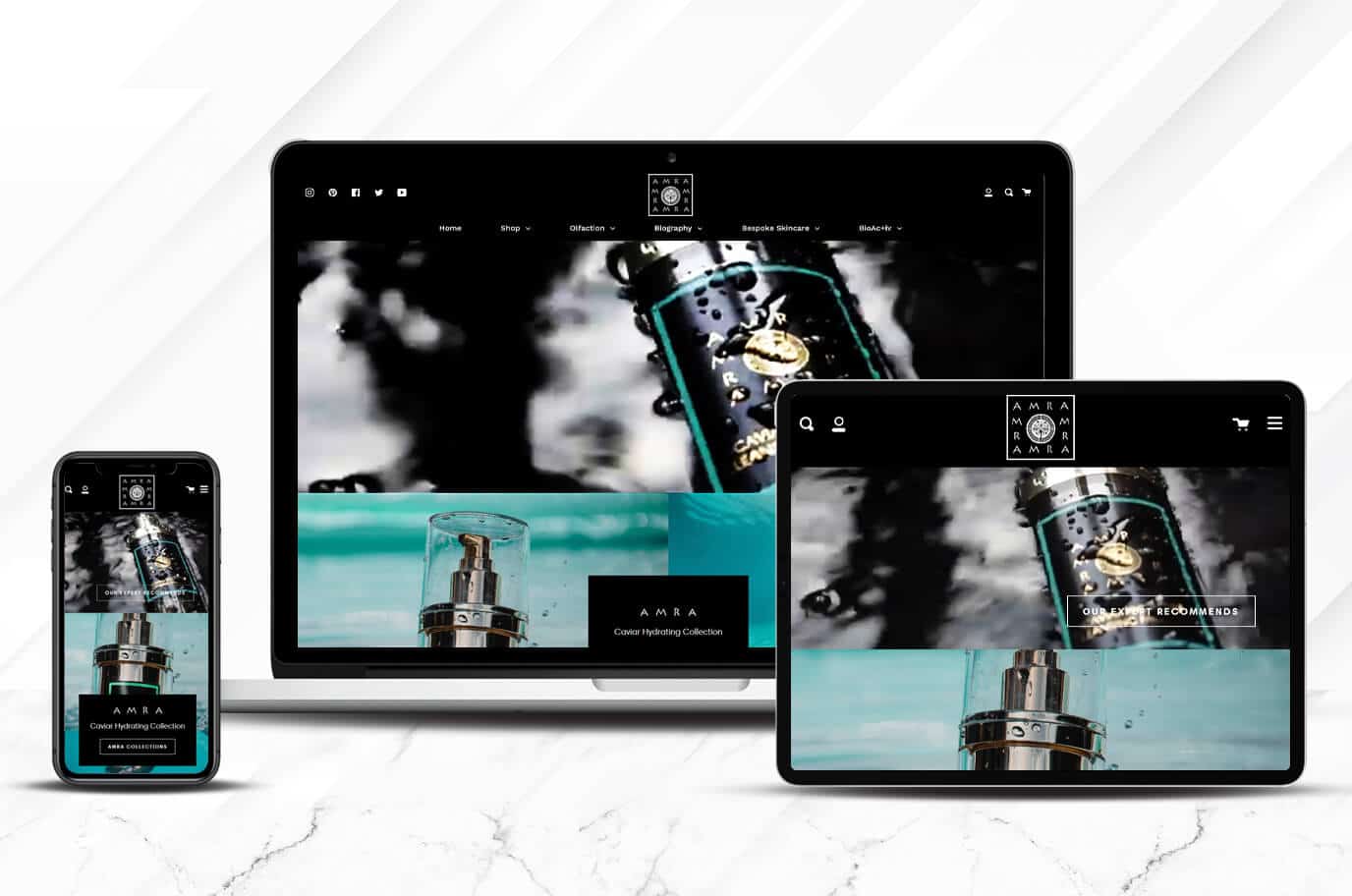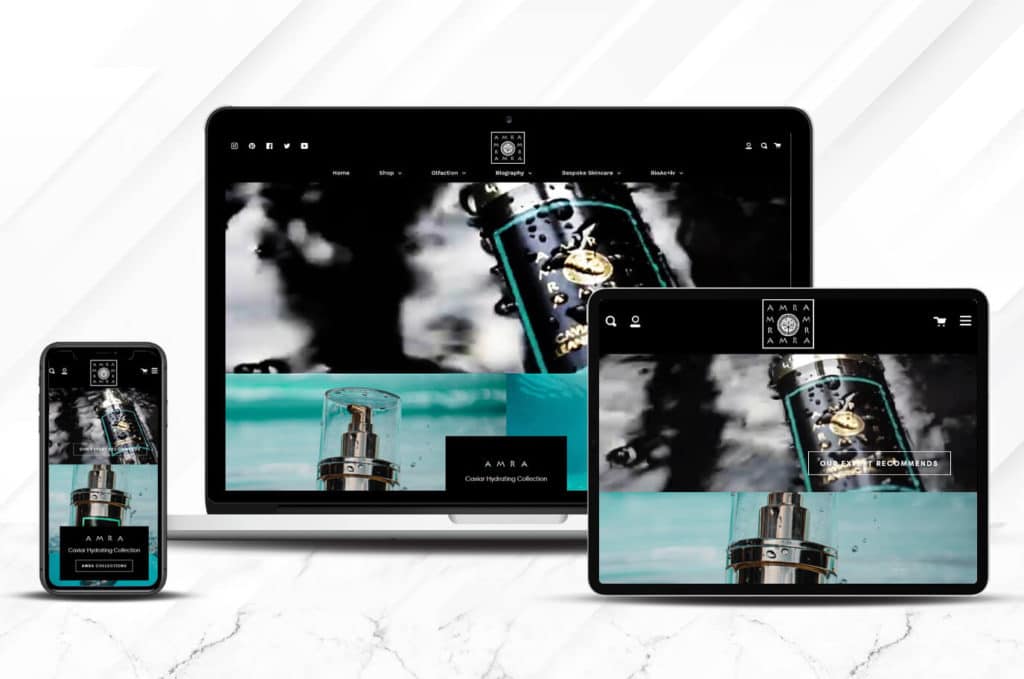 Hertfordshire e-commerce website
We loved working with this luxury skincare company.  Strong, premium colours and exciting video content was central to the project to show their global customers their amazing products.
Hertfordshire travel website
We made sure our designs were as racy as the adventures for this holiday company.
Bold visuals were created to showcase the trips.  We built a simple to use booking system to ensure customers could select their dream trip with minimal effort.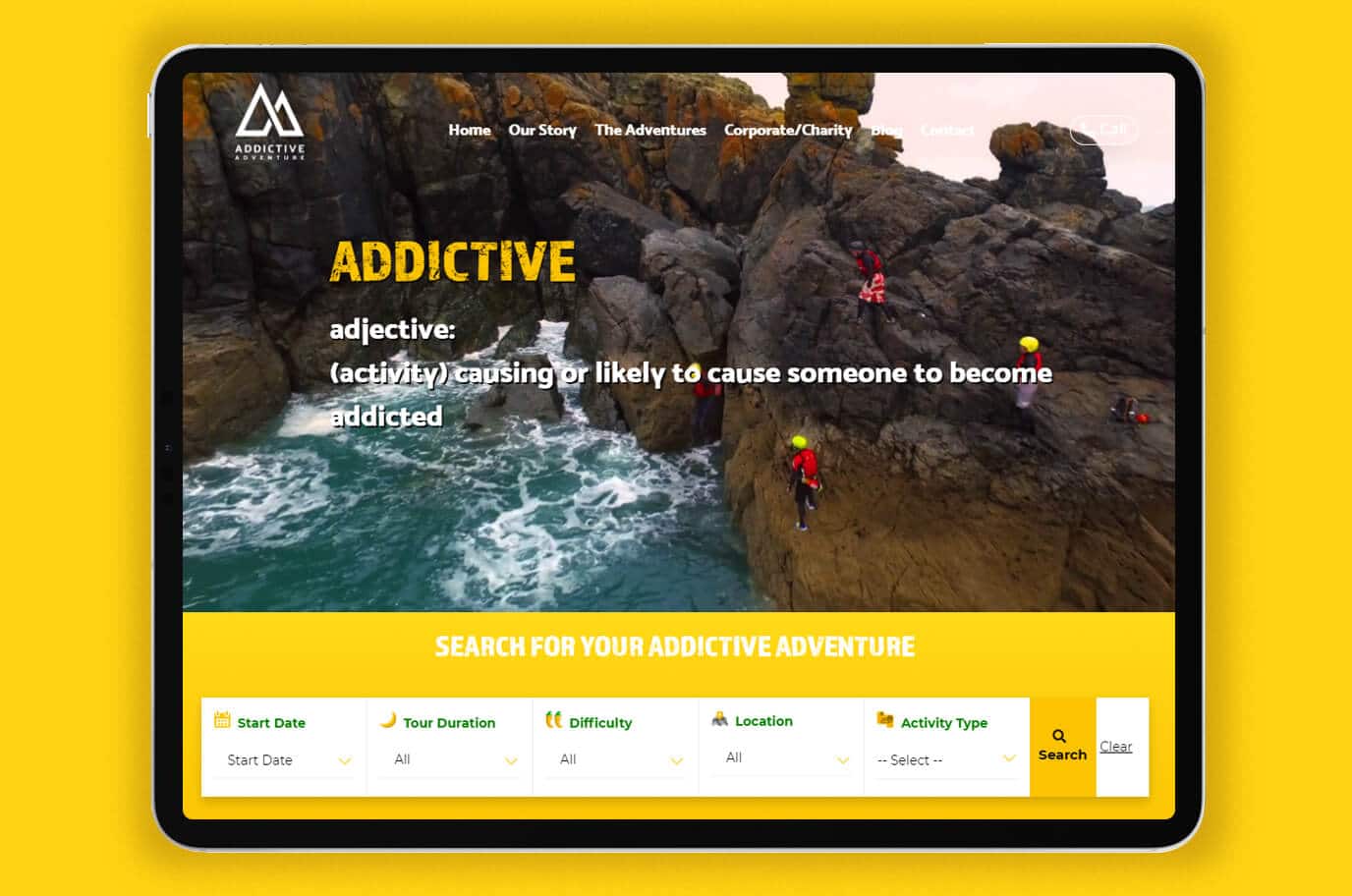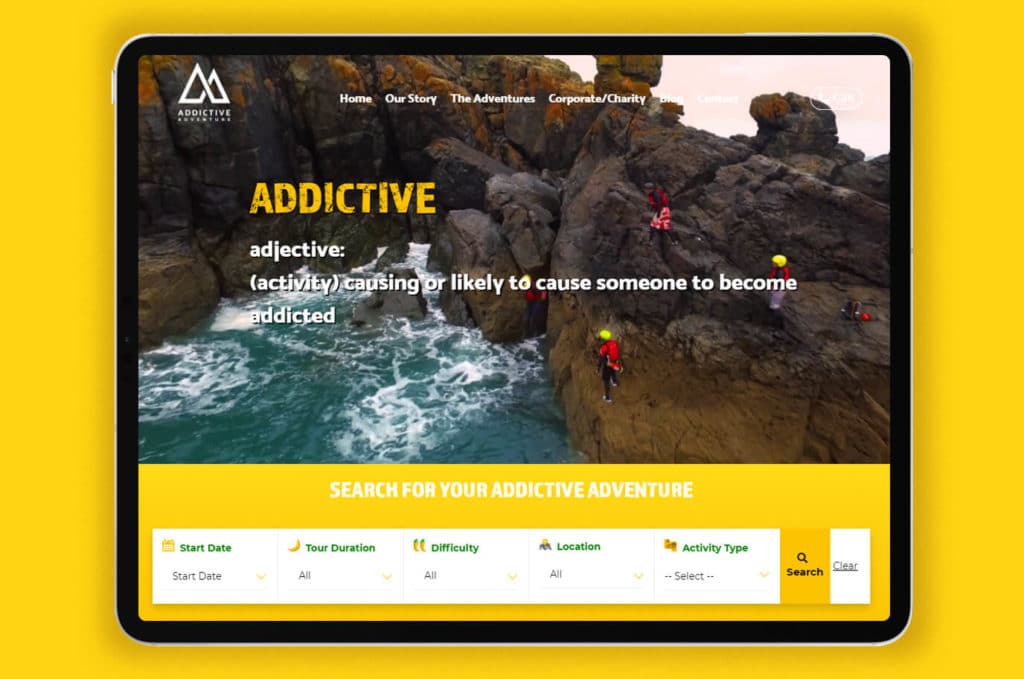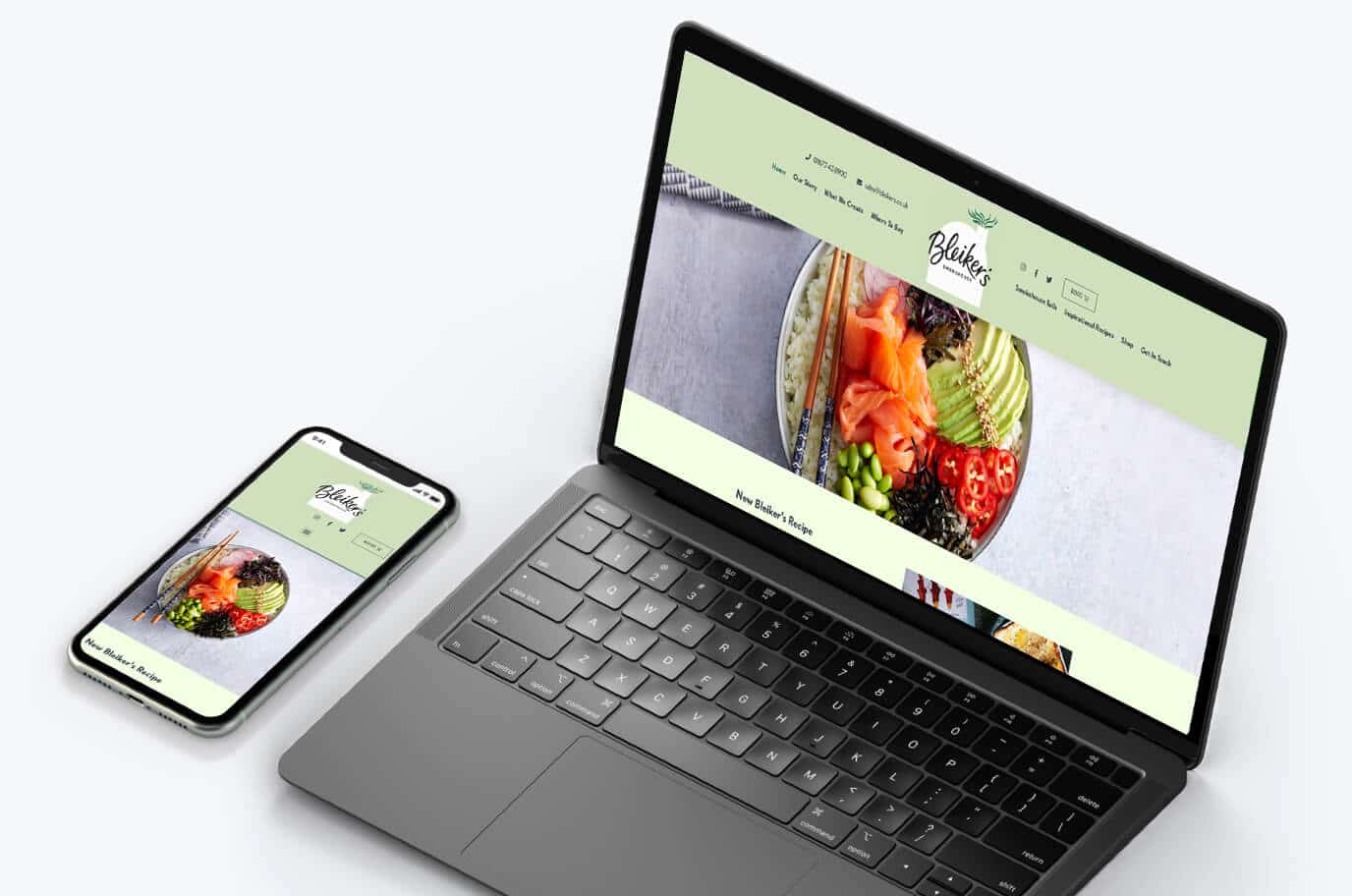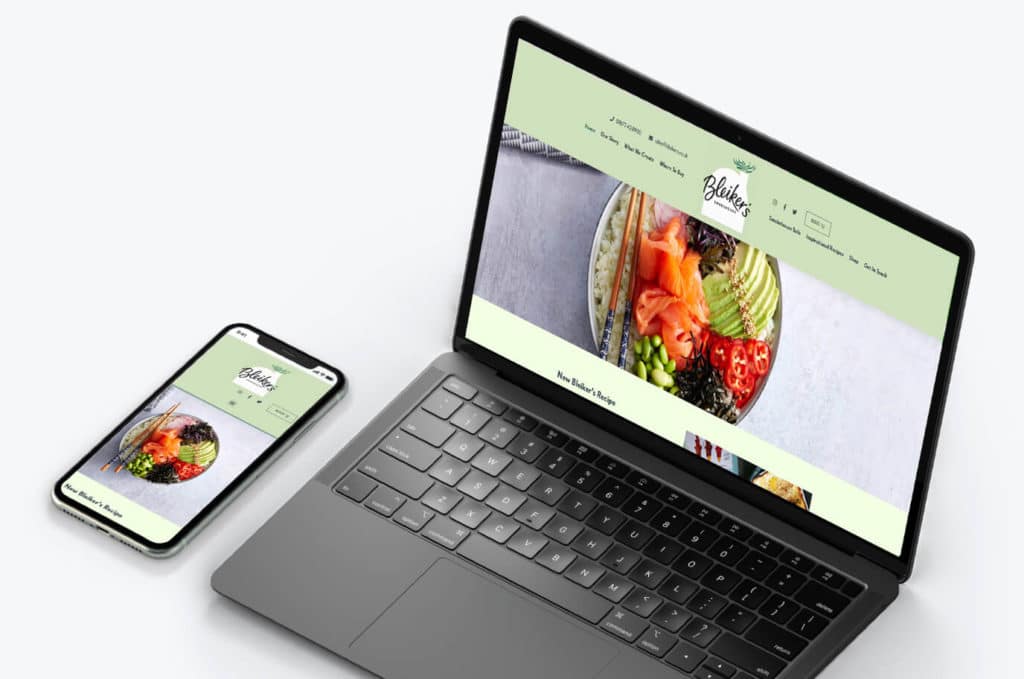 We love working with food websites.  It gives us the opportunity to have fun with designs and create something as individual as the products they make.
Hertfordshire Website FAQs
We get asked many times about web design cost, process and timelines.  There are several other questions our customers like to know.  Here are a few answers to help.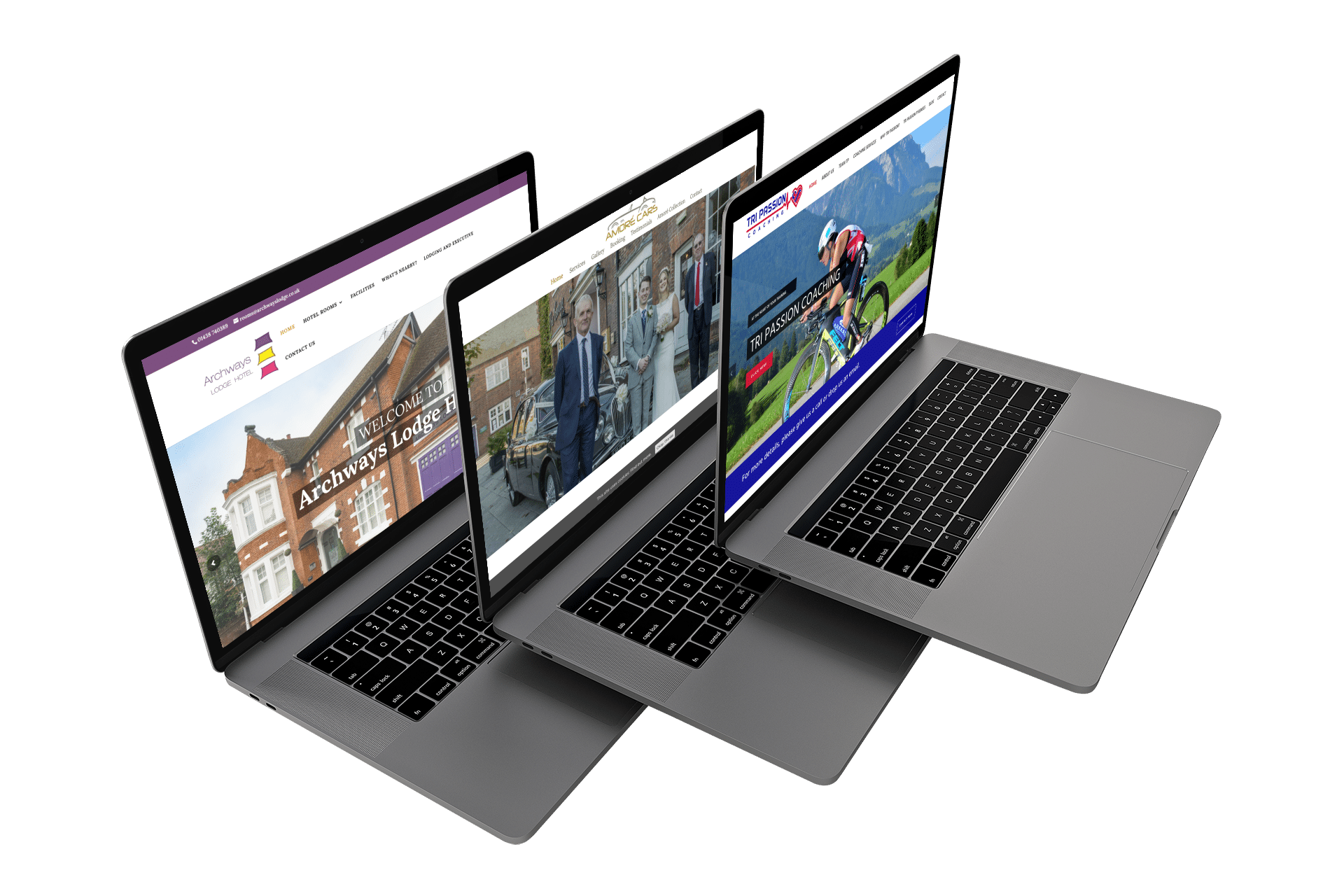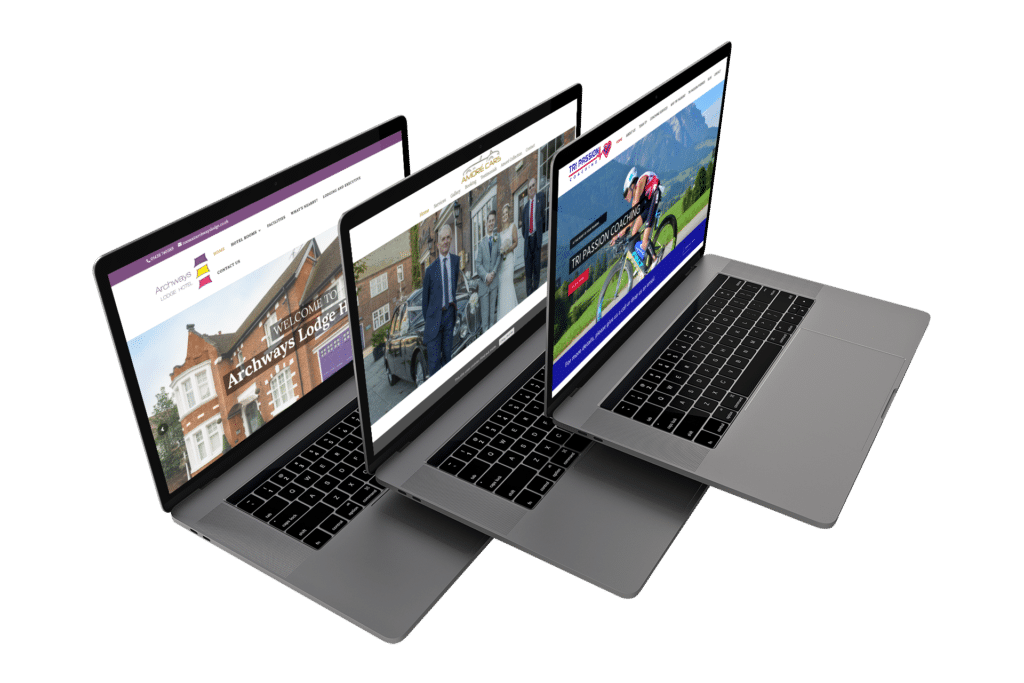 How much will it cost to build my website?
We know the website cost is important to you.
It's difficult to provide an exact cost as every project and customer differs slightly.
We can provide a very accurate estimate if you give us a few details on a quote form and always get back in 1 working day.
How long will it take to build my website?
There are several elements that make up the timeline.
Typically a brochure site can take 2-4 weeks and a more complicated eCommerce site can be 4-8 weeks.
We start every project with an on-boarding call, where we make sure we are all happy and clear with the plan and direction.  We've found this speeds up the process significantly.
Get in touch to discuss your ambitions and we'll get a personalised plan and quote in 24 hours.
What's happens once we agree to get started with my website?
Every project starts with an on-boarding call where we run through a series of topics about you, your customers, your competitors and many other items.  We do this to make sure we have a detailed understanding of how to start.  This also gives you the opportunity to ask any questions you have. From there, we step into the following process steps:
Planning
Our experienced web designers start work on your site architecture, wireframes, design principles and platform needs.  This is a crucial stage so we can best the best customer experience and SEO return for your website.
Design
Here's where it really comes to life!  We start with a mock-up of your website so you can see all the design cues and content.  We review this together on a call or meeting (as you prefer) so you get the chance to provide detailed input.
Build
Once you've agreed the design, we start building your website on our test servers so you can see the website coming to life.  We password protect this so it's only visible to the people you want it to be.
Quality Assurance & Launch
We put your site through rigorous testing to make sure it looks perfect on mobile phones, tablets and desktops. We manage the entire go-live process for making your new website live.
After-launch care
Every website includes a training session via call or at our offices (as you prefer) and 30 days of website support. Additionally, we offer long-term plans to support and continuously optimise your website to ensure it is always performing.
Can you support my website after launch?
Absolutely.  Our preferred relationships are long-terms ones where we grow together.  We can build your website and hand it over to your preferred website host.  However, we'd much prefer being here to support you with questions, changes etc over the months and years to come.
Will my website look good on mobile phones?
Yes.  We design every website using responsive design.
This means they look amazing on every phone, tablet and computer and this is also Google's preferred approach so helps you get higher up its search pages.
Will I be able to edit the website myself once we are live?
Yes. We believe passionately in your 100% ownership of your website once it is built.
We don't agree with the companies who tie you into monthly payments required to keep your website.  It's like paying for a car and then not getting the keys.
Every website we offer has a content management system.  You will be free to do as much or as little as you are comfortable. 
Are there ongoing costs after we set my website live?
The only ongoing cost is to pay for hosting and updates to keep the site available and secure.  We provide packages for this which start from £119.88 plus VAT per year.
These are optional, you can use your preferred website host if this is better for you.
Why Choose Tim's Digital for Website Design in Hertfordshire?
We're not just a web design agency. Yes, we make amazing websites that customers love but we do more than that.
We are passionate about designing websites that are an environment for customers to interact and engage with.  This way our customers get more sign-ups, contacts and sales.
We always plan for our websites to be an investment with a clear path to return within three months.  This way our work becomes a profit rather than a cost.
Hertfordshire Web Design Agency
Regular and clear communication is vital to the success of any project,  We have offices in Hertfordshire and we love hosting customers there or can do video calls if this is preferred.
Expert Team
Our experienced Hertfordshire based website design team have worked with a large number of diverse businesses.  We are ready to help you achieve our business plans.
In it for the long term
We love to support businesses who want to grow over the long run. Once the website is built, we can help maintain your website and add new features to it as you want to do new things.
Some of our rave reviews from Google