Are you leaving 82% of business on the table?
Secure Sockets Layer certification: sounds technical, right?
And it is.  However, to simplify it, it creates a secure connection between customers looking at website content on their phone/tablet/computer and the place they're getting it from.  So let's just call it a security certificate, shall we? (If you want more detail Digicert has a good article).
You need to know about it because it could be costing you 82% of your business.
The reason for this is that the certificate makes your site look like this in your customers' web browser – all nice and safe – I'd trust this site.


And if you don't they look like this….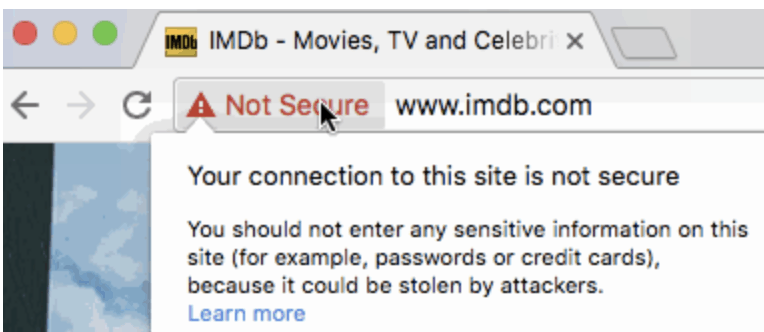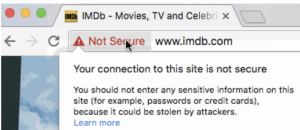 Eeek – that's not good, would you fill out a form on this site?
With 82% of customers, according to HubSpot, not prepared to click on non-secure links, this could be costing you a stack of customers.
And, there is more…..Google also gives a lower priority to site with no security certificate so this means even more customers could be missing you.  Furthermore, it is expected that browsers will make it more obvious which web sites have certificates and which don't.
Getting your certificate is a relatively small investment, a good host will provide for free, and the set up costs should be modest for a small site.  So, well worth doing now.
If you are a business in Hertfordshire and would like some local, free web design advice on the subject, just shoot us a contact form, because we like to help.